Greetings, Chosen!
Catalyst Black pre-registration is now open! After months of your feedback and play testing, we are finally ready to share the game with the world. Unite as a community to unlock rewards at major pre-registration milestones, such as an Astral Chest and a Flamethrower. Prepare for launch on May 25.
Until then, your feedback continues to shape the future of Catalyst Black, meaning more new features are upon us. Managing your loadout is made easier, allowing for gear comparisons while accessing your inventory. For infusions, components are removed from the whole process, now only requiring duplicates.
Some significant changes are also in for gameplay, starting with charge states for all Snipers to deal more damage. Tactically, this layer of finesse will change the battlefield. Viscerally, new death animations highlight knockbacks and flame effects — just to make that L stand out a bit more.
With that, onward we go! If you haven't done so already, come find us on Discord to discuss what's new.
— SeanLagged & Barry Lee
---
Progression Updates

In our quest to improve the progression systems following massive revamps in recent patches, there are a few more areas to follow up on.
First, components are gone! In speaking with you, we heard that infusions were too difficult and complex to attain. With this removal, infusions only require duplicate items. Additionally, the order in which traits and perks are unlocked have changed. Now, unique perks are granted at levels 1/5/10 and traits at 3/6/9. Other passive bonuses are granted at levels 2/4/7/8. By spreading them out across the levels, traits in particular are more valuable.
On the art side, a new UI flow is in for examining gear. Two items can be opened side-by-side to compare all the details. A menu has also been added to provide tips on where that piece of gear can be acquired.
Finally, Shards now fill up the new chest meter found in the quests menu. Once filled, a Moon, Star, or Astral Chest is unlocked — and the next random chest shines bright, begging you to earn more Shards. This progression mechanic replaces Moon Chests appearing in the shop.
---
Economy Changes

As you hone your skills and level your gear, how that progress is honored has changed. Economy structure from Patch 0.19 is intended to seamlessly and fairly reward your time investment. Behold the important, newly energized refinements below:
Chests

Moon Chests drop small amounts of Quint as well as have a chance to drop Dust instead of random XP and a small chance to drop a duplicate piece of gear.
Astral Chests have been halved in cost and now give 5 duplicates.

Quests

Daily and Weekly quests all reward Shards and a solid amount of Dust.

Currencies

Quint value revised in-line with new chest balancing.
Increased the ratio of Dust to random XP earned (more Dust!).
Marks are now much rarer to earn but no longer required to obtain duplicates.
There is now a daily cap on the number of Shards you can earn from matches.

Shop

More bundles are available for Marks instead of in-app purchases.
Introducing redemption codes! More use cases for these will come in the future, but in the meantime, enter code "019" for a special reward. You deserve it.
---
New Death Animations

Truthfully, the new death animations only have their own section to show them off in glorious GIF form. Enjoy.
---
Balance Changes
Slayer

Kills to win decreased: 30 ➔ 25
Match length cap increased: 300s ➔ 600s
---
Hydra

You may now kill other players during the warm-up period. Each kill grants one Ascension Point during this time.
Overseer and totem health decreased by 12.5%
---
Eventide

DEV NOTE: As all other methods to score stop spawning during Final Harvest, a team will need to control the majority of outposts for some amount of time to earn victory.
Points to win during Final Harvest increased: 30,000 ➔ 35,000
Score per second for controlling the majority of outposts increased: 40 ➔ 70
All Weapons
No longer have bonus range with damage falloff.
Splintered Fate and Dispatch's infusion perks now deal just enough damage to kill the target.
---
Snipers
Snipers can now be charged to deal increased damage. Charging happens automatically while manually aiming.

During the charge, you are put into a walking state.
Auto-aiming a Sniper will immediately fire it, but you cannot charge the shot with auto-aim.
A visual effect on the tip of the weapon will indicate its charging state.
Damage scaling based on range has been removed.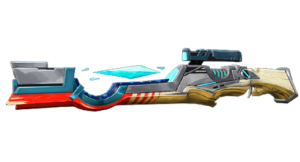 Primal Eye

Damage decreased: 650-910 ➔ 436-611
Range increased: 13 ➔ 16
Charge time: 0.5s
Charge stages: 2
Charge damage bonus: 75%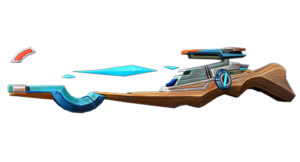 Prodigal

Damage decreased: 960-1344 ➔ 644-901
Range increased: 13.2 ➔ 16
Charge time: 1s
Charge stages: 2
Charge damage bonus: 100%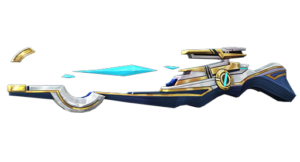 Luma Prodigal

Damage decreased: 1017-1424 ➔ 682-955
Range increased: 13.8 ➔ 18
Charge time: 1s
Charge stages: 2
Charge damage bonus: 100%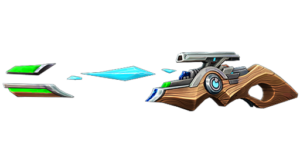 Objection

No longer has a delay before firing.
Damage decreased: 1320-2200 ➔ 885-1239.
Range increased: 15 ➔ 18
Charge time: 1.5s
Charge stages: 1
Charge damage bonus: 200%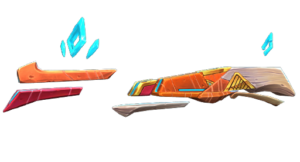 Negate Siren

Damage reduced: 850-1190 ➔ 570-798
Range increased: 13.8 ➔ 16
Charge time: 1s
Charge stages: 2
Charge damage bonus: 125%
---
Rocket Launchers
Increased rocket radius to 0.6 for all Rocket Launchers.
---
Mortars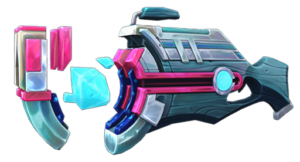 Avalanche

Fixed a bug where the damage was not respecting falloff values, dealing maximum damage even if you were clipped by the edge of the explosion.